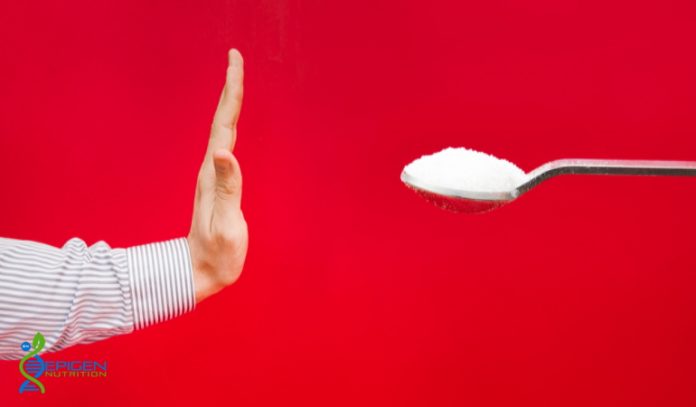 Have you ever sat in a fast food restaurant and thought that you would like to eat something healthier with less sugar, then looked at their menu and didn't know where to start?
If that's you then you're not alone, it can be a little daunting trying to stick to a reduced sugar diet, when it comes to going out to eat.
One of the biggest issues when in these places, is that unlike when you decide on a meal at home, you are not able to get your hands on the complete nutrition label of the food that you are about to eat.
Fast foods can be crammed full of sugar as well as loads of saturated fats, sodium and dare I mention it, the dreaded calories.
So you could quite easily have your whole day's allowance of all of these in just one meal!
But it's not all doom and gloom, and you don't have to be a billy no mates and sit in all alone while your friends all go out enjoying themselves.
If you become aware of the right things to order, you can still go out and socialise, sitting down in these places and enjoying a meal.
Here are a few tips which you can implement when you go out, that can help you stick to your reduced sugar diet.
Keep an Eye on the calories: On average a person will eat around 836 – 900 calories per fast food meal.
Some places these days are starting to use nutritional guides for some of their menus, so see if you can judge and keep yours to around 500.
It's worth trying to do this, as the average person will normally underestimate how many calories they are eating in each order by up to (and sometimes way above) 175 calories, do that a few times and the totals can be excessive.
Take Along Your Own Side Bits: Knowing in advance that you are going to be eating out somewhere is a good thing, because you can plan ahead and bring some of your own side bits in a bag, and even your own toppings!
You don't always have to order and pile on everything they offer in a fast food chain.
Aim for Their Good Choices: A number of food chains now have some sort of healthier option.
You want to look out for foods with more fiber, whole grain and protein and these will more than likely be lower in sugar as well.
Grilled turkey or chicken on a multi-grain bun would be a good choice to make.
Cut Down on the Dressings: There are a lot of restaurants and food places that will pile on tons of sauce on more or less whatever you are having.
Ask if you can have these separate on the side so you can add your own and put on just enough to get the flavours.
The likes of salad dressings, sauces and spreads usually contain loads of sugar so it's a good idea to have as little of these as you can.
There's always the Water: Your fizzy soft drinks and alcoholic beverages will have a quite a few calories in them because of their high sugar content, not only that they can also make you feel hungrier!
So stick to drinking water, or a water based drink where possible.
You can do it with a Little Planning
If you look around you will find a number of fast food restaurants have their nutritional information on their websites as well as on some of their handouts.
By taking a little time out and planning ahead, like knowing exactly where you are going, it will give you a chance to decide on what you are going to order before you get there.
If it's a spur of the moment decision to go out, take your time when you are making your order, don't allow yourself to be rushed just because of the hustle and bustle.
You will end up feeling a lot better for it later that day knowing that you have stuck to your low sugar diet.
It's easy to stick to a reduced sugar diet plan, as long as you have a some focus and determination.