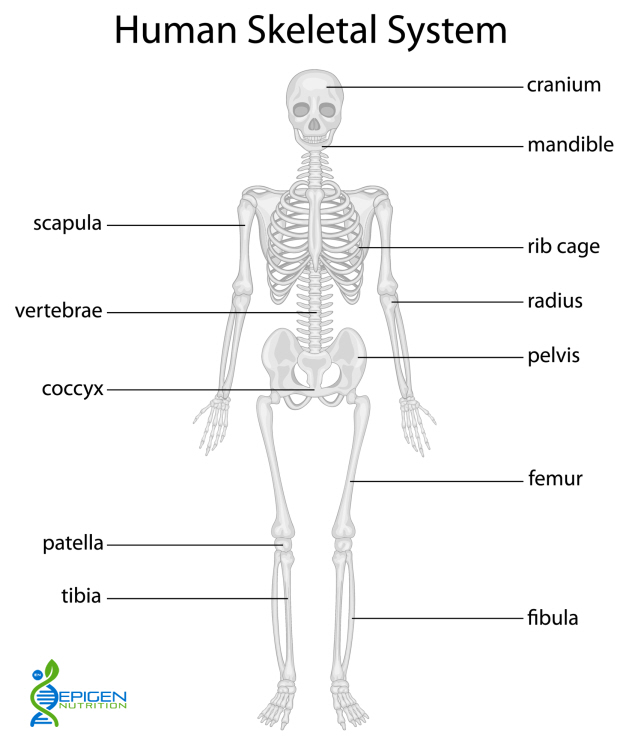 The bones in our bodies have a few more functions than most people are aware of.
Apart from storing the calcium we take in, they protect our organs, anchor our muscles in place and provide a structure for our bodies to form around.
We are often told that when we are growing up it is important to make sure we get the correct nutrients in order to build strong and healthy bones.
But it is also just as important for us to protect our bone health during our adult life.
When it comes to looking after your bones, it is actually a lot easier than many people think it is.
And for most of us, especially as we get older it is important that we should start considering this.
More and more people are trying to find ways to naturally prevent Osteoporosis bone fractures as even though it is not always life-threatening, it can result in death around 30% of the time.
Those patients that also suffer from hip fractures also have a higher risk of poor motor function and disability.
It is good to follow nutritional guidelines that encourage healthy bones as this will also help to prevent osteoporosis bone fractures and also worsening of your condition.
The majority of us are aware that calcium is great for our bones, but what a lot of us don't realize is that you can get this from other sources and not just from dairy products.
A lot of guidelines suggest you should get your calcium source from plants rather than dairy due to the saturated fats in dairy that can lead to strokes, heart disease, obesity etc.
Bone loss can also be increased if you eat too much animal protein.
Plant sources of calcium include spinach, broccoli, soybean, spinach and also some legumes.
According the study published by the American Heart Association, we absorb calcium better from vegetable sources rather than non-vegetable sources. (1)
Another great vitamin said to be great for our bones is Vitamin D.
A study that took place in 1992 focused on 3270 women between the ages of 69 and 106.
These women were give Vitamin D3 supplements and had taken them for 18 months.
The results of this study showed that these women had 43% reduced hip fractures and 32% lower non-vertebral fractures.
The same study was completed again in 1997 with similar results being published in the New England Journal of Medicine. (2)
Dr. Roberto Civitelli of Washington University believes that it is possible to absorb more calcium by eating foods that are rich in lysine and a lot of nutritional guides also state this.
Vitamin K has also been found to play a role in building bone as we get older.
With 2 different forms Vitamin K1 being made from plants that we eat and Vitamin K2 which is made from animals as well as human from the bacteria in the intestines.
Based on the information and nutritional guidelines that we have, it is suggested that if you eat a good diet that is full of Vitamin D, Vitamin K, lysine and calcium this is going to help in keeping your bones healthy and strong.
Resources
(1) American Heart Association: Vegetarian Diets
http://www.heart.org/HEARTORG/GettingHealthy/NutritionCenter/Vegetarian-Diets_UCM_306032_Article.jsp#
(2) American Society for Nutrition: Calcium and Vitamin D Contribute to Lifelong Bone health
http://www.nutrition.org/media/news/successes/Success_CalciumVitaminD.pdf
Centers for Disease Control and Prevention: Calcium ad Bone Health
http://www.cdc.gov/nutrition/everyone/basics/vitamins/calcium.html
International Association for Dance medicine and Science: Bone Health and Female Dancers
http://www.iadms.org/?212
National Institutes of Health: Calcium
http://ods.od.nih.gov/factsheets/Calcium-HealthProfessional/
HelpGuide: Diet and nutrition for women
http://www.helpguide.org/life/healthy_eating_women_nutrition.htm
American Bone Health: The New Dietary Guidelines
http://www.americanbonehealth.org/tools-and-resources/bonesense-newsletter/352-the-new-dietary-guidelines-and-bone-health
Physicians Committee for Responsible Medicine: Parents Guide to Building Better Bones
http://www.pcrm.org/health/health-topics/parents-guide-to-building-better-bones
Cystic Fibrosis: CF Care Guidelines Nutrition/GI
http://www.cff.org/treatments/cfcareguidelines/nutrition/